Lawson All Wheel Drive Motorcycle

Full time all-wheel-drive
Full time power to front wheel

LawsonAWD Concept Mototcycle Updates on Facebook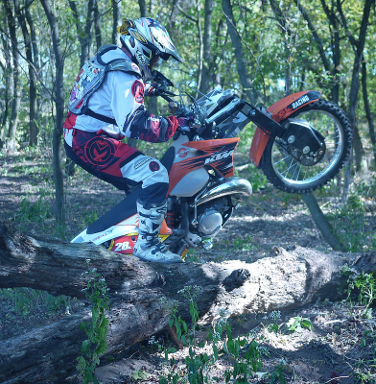 NEW videos - links to new AWD videos are here
Lawson Engineering is willing to work with a major motorcycle or ATV manufacturer to commercialize the LawsonAWD concept bike for the trail/recreation/utility transportation market.
Easier:
Ride gnarley trails
Climb steep rocky hills
Steer in sand, mud, snow, loose rocks
Low Impact:
Surmount obstacles by traction - not trenches
Better:
Anti-dive, coordinated braking
Both wheels brake together
Front brake lever control
Balanced breaking for descending steep hills
Reduced front wheel lockup in emergencies
Smoother:
Proven Hossack dual A-arm suspension
No torque or bump steer
Design provides stock suspension travel
Design provides stock steering lock value
The Lawson motorcycle all wheel drive design provides the same advantages that an all wheel drive ATV has over a rear wheel drive ATV. Its all wheel drive and suspension system provides as much torque to the front wheel as necessary, rotates the front wheel at basically the same speed as the rear wheel thus excessive rear wheel slip is not required and obstacles are surmounted by traction not digging trenches, and provides the quality suspension and ride available from a conventional rear wheel drive motorcycle.

The Lawson AWD motorcycle is a much simpler design than what is now available for off-road and has equivalent or better suspension characteristics than existing telescoping front suspensions. It is easier for an average rider to control on steep bumpy slopes, to surmount rocks and logs, and to maneuver in sand, mud, and snow. As both wheels are pulling to surmount obstacles, the Lawson design motorcycle does not require speed and aggressive spinning of the rear wheel. This results in low environmental impact, doing less damage to the terrain, and it can be much more easily walked through narrow backcountry trails such as those used by firefighters or rescue personnel. The advantage of an all wheel drive motorcycle is similar to why a four wheel drive vehicle is much better in difficult conditions than a two wheel drive vehicle.
More Images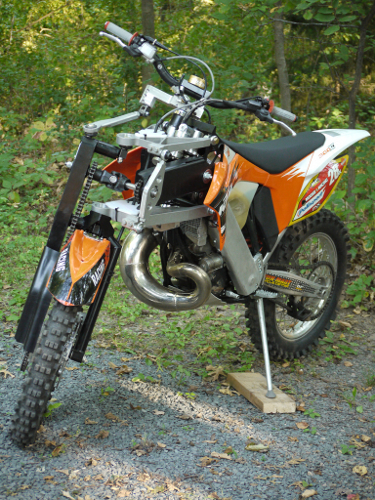 View rippin picts of the Lawson All Wheel Drive Mototrcycle at
http://flic.kr/s/aHsjCiwMrD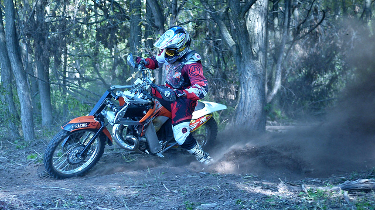 For more information about the Lawson All Wheel Drive motorcycle and tour schedule please contact:

lawsonawd @ gmail . com
Facebook
Lawson AWD motorcycle is patented.



NewTech Development LLC
1917 County Road I
Somerset WI 54025 USA
Phone 715-247-3242
Fax 715-247-3594